A never-ending wave of water crashing - the music of the deep ocean embracing the ships bow. The vessel barely rocks at all, the tenderness of its movements made up of the same steel which composes the hull. In the distance, the navy blue colour of the water fades to black, broken only by the reflection of the bright, full moon.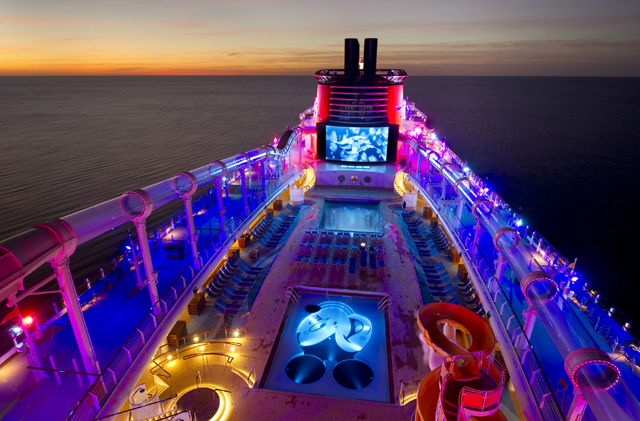 The lights on the deck are dim now, casting warm shadows upon pool spaces and lonely eating places. Noise has departed - young children and shoulder-to-shoulder sunbathers replaced with quiet old couples drifting in the sounds of the sea. Below my feet, a thousand smiles line the dining rooms and cinema aisles, jokes are passed and friends laugh to one another, long lost lovers fall in love again for the first time.
And just for an instant, the moment lingers - bright eyes caught and reflected back by the sea around me, beaming, fading. But like wind it passes on, destined to float a lifetime lost, hoping to be rescued - even just for a fleeting moment - by a ponder soul, searching through their sea of memories.
There are no comments on this article.